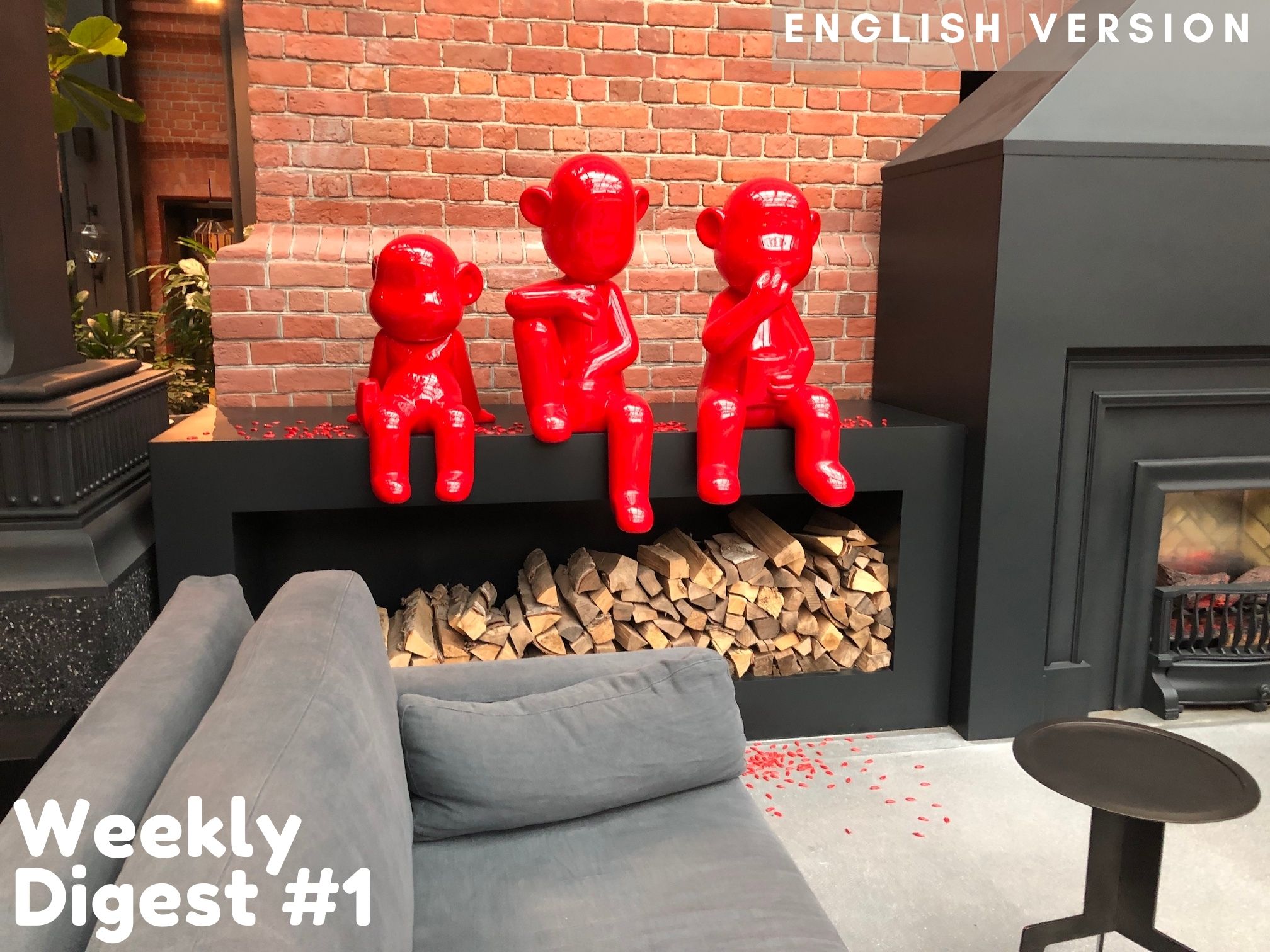 Hello everyone!
Almost 5 weeks have passed since the beginning of 2021, and I decided to continue the practice of writing weekly reports that I started last year.
As you probably already noticed, the new reporting posts are different from last year.
Main differences
| 2020 posts | 2021 posts |
| --- | --- |
| publication in Russian only | publication in Russian and in English |
| numbering is rigidly linked to the week number | sequential numbering |
| cover image without title | cover image with title |
| planning without details | specific goals |
---
The main change is the publication of posts in English. I find it difficult to write in English and therefore the sentences are rather short. I hope that this at least accurately conveys their meaning 😃.
I want to first write the post in English and only then translate it into Russian. Also, I want to publish posts with some delay - first a post in English, then the same post in Russian. This is the author's method of teaching English)
---
Retrospective
January went by very quickly and I've posted almost nothing on the blog since the beginning of this year.
What I can say of interest is this - I tried Oracle Cloud in practice. As part of the free plan there you can create 2 virtual machines with 1 vCPU 1 Gb RAM and 35 Gb SSD. Such virtual machines I often bought from Aruba Cloud and PQ Hosting for 1 euro. Now I also use these free machines.
Also, my docker-compose-php project got 20 stars on GitHub.
---
Links
YouTube
CyberTat 2077. The authors' fantasy about Tatarstan of the future.
GitHub
achannarasappa/ticker - terminal stock watcher and stock position tracker
Telegram
@shugozhor73 - Simbirsk Sugar eater
Websites
https://copychar.cc/ - Copy special characters to your clipboard
Other
---
Plan
Learn
Tech
Make
Tech
Recommendations
Podcasts
Books